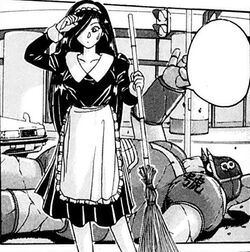 A.I. Program No. 28 is an advanced Artificial Intelligence created by Hitoshi Kobe in his pursuit of creating the perfect girlfriend.
This program is fairly basic in comparison to his later works. The program uses a humanoid model based on a robot anime series.
Ad blocker interference detected!
Wikia is a free-to-use site that makes money from advertising. We have a modified experience for viewers using ad blockers

Wikia is not accessible if you've made further modifications. Remove the custom ad blocker rule(s) and the page will load as expected.